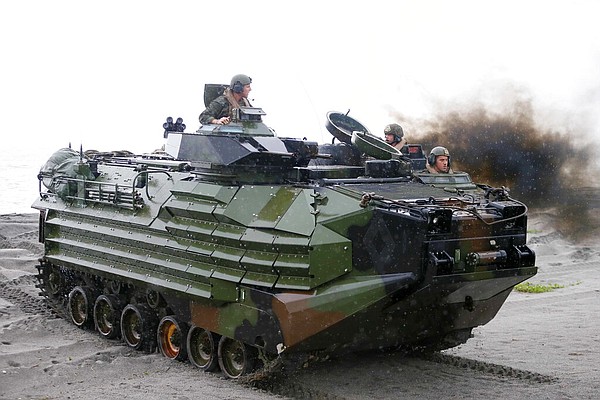 SAN DIEGO — An amphibious assault vehicle carrying 15 Marines and a Navy sailor sank near a military-owned island off the coast of Southern California, leaving one of the Marines dead and eight missing, authorities said Friday.
They were traveling in the vehicle that resembles a seafaring tank from the shores of San Clemente Island to a Navy ship Thursday evening when they reported the vehicle was taking on water, said Lt. Cameron H. Edinburgh, a Marine Corps spokesman for Camp Pendleton.
Two Marines who were rescued were injured, with one hospitalized in critical condition and the other in stable condition, a Marine Corps statement said.
Military ships, small boats and helicopters on Friday were searching choppy seas for the missing amid moderate to strong winds...
Read More